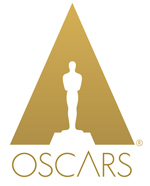 Belleville Rendez-vous
---
© 2002 Les Armateurs/Production Champion/Vivi Film/France 3 Cinéma/ RGP
France/Sylvain Chomet
Adopted by his grandmother, Madame Souza, Champion is a lonely little boy. Noticing that the lad is never happier than on a bicycle, Madame Souza puts him through a rigorous training process. Years go by and Champion becomes worthy of his name. Now he is ready to enter a world-famous cycling race, the Tour de France. However during this cycling contest, two mysterious men in black kidnap Champion. Madame Souza and her dog Bruno set out to rescue him. Their quest takes them across the ocean to a giant megalopolis called Belleville where they encounter the renowned «Triplets of Belleville», three eccentric female music-hall stars from the 30's who decide to help Madame Souza and Bruno to search for Champion.
Scenario: Sylvain Chomet
Graphic universe: Sylvain Chomet
Technical: 2D et 3D
Lengh: 80'
Target: Famille
Date: 2003
Coproducer:Les Armateurs / Production Champion (Canada)/ Vivi Film (Belgique)/ France 3 Cinéma / RGP France
Distribution: Celluloïd Dreams / BBC
Awards:
Sélection officielle Festival de Cannes 2003 – Hors compétition
Sélection officielle hors compétition au Festival International du Film d'Animation d'Annecy
Nommé aux Oscar 2004 : Meilleur film d'animation, meilleure chanson
Nommé aux César 2004 : Meilleur film français et Meilleur premier film. César de la meilleure musique de film
Fipresci Award (Toronto)
Jury special Award (Copenhage)
Best Foreign Language film (Boston Film Critics circle)
Best Animated Feature (Los Angeles Film Critics Circle)
BBC Four Cinema Awards – Jury Prize (UK)
Public Award (Stuttgart)
Selection à Edinbourg, Telluride, Sarajevo, Bucarest, Bangkok, Lisbonne, Singapour, Teheran, Buenos Aires, Taipei, Shangai, Durban, Hiroshima.